Sometimes a fountain just needs a little TLC.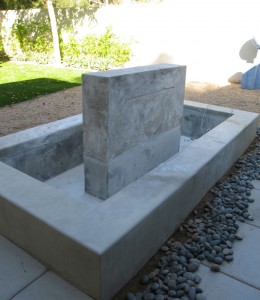 This contemporary water feature had some technical problems and when homeowner Bret Hopper contacted us - he worried his fountain would not be able live up to its full potential.
Not to worry! We were able to bring the right installation system, and some great product and design to the project to create a cooling water feature for this Scottsdale backyard.
-------------------------------------------------------------------------------------
Luke started with prep - grinding, floating.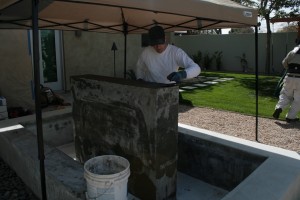 Then came waterproofing...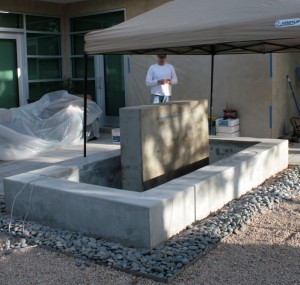 And Finally a two-layer antifracture membrane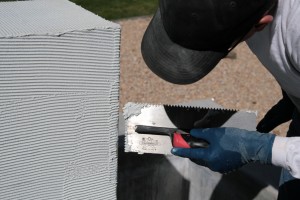 Ready for Tile. The bottom of the fountain was waterproofed and tiled at a second stage.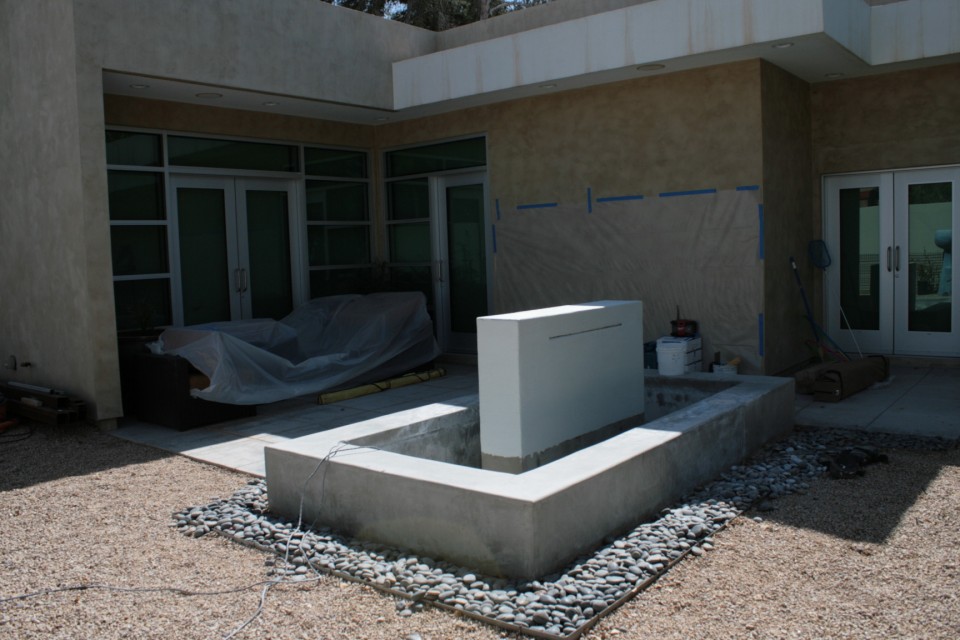 This design called for a clean 90 degree corner so we decided to miter all the perimeter mosaics to achieve a right angle.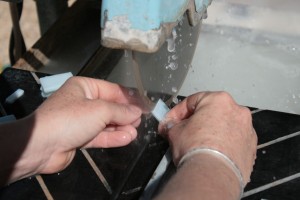 Installing Miters: over 800 miters on this fountain.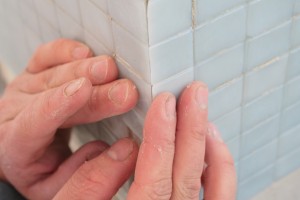 A clean, crisp edge....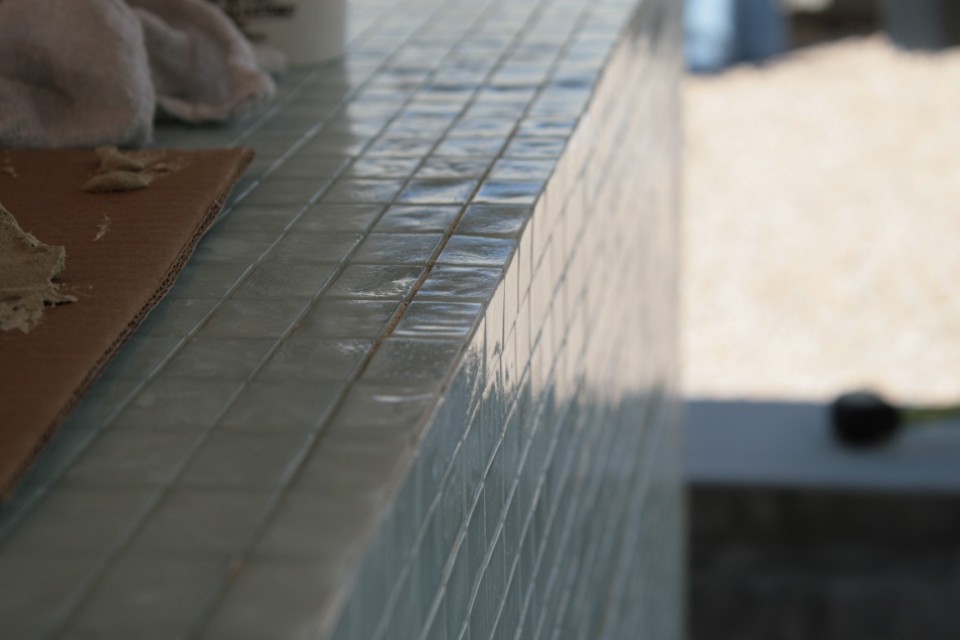 Looking good with Moonstone Muse! Sometimes we encounter dye lot issues when working with handmade products. On this particular installation we did quite a bit of hand-blending to maintain an even look to the installation. Many hours were spent blending sheets and tiles during the installation process.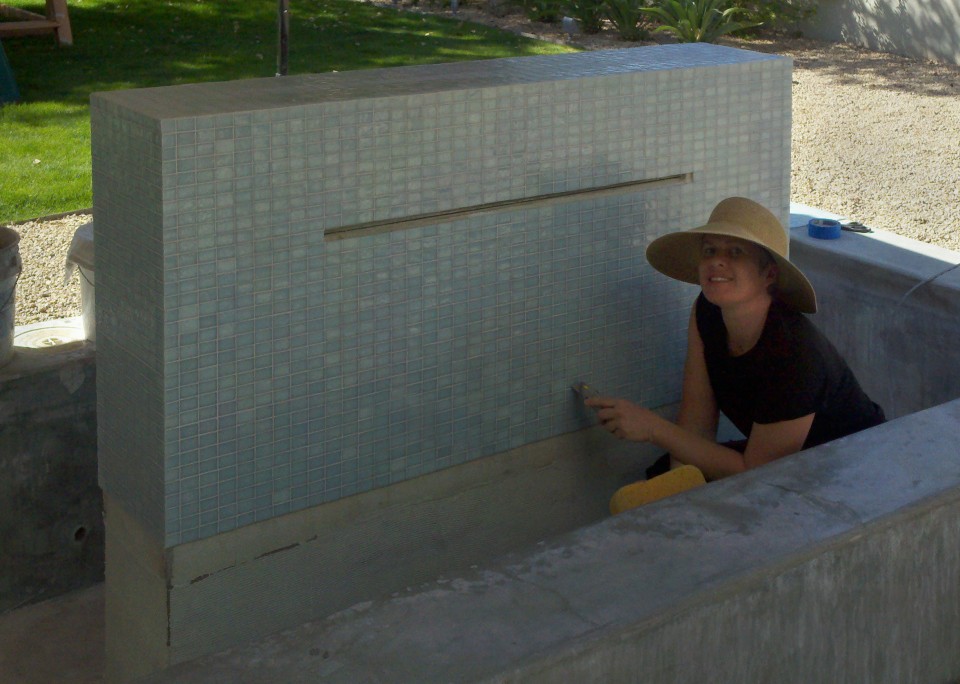 One consideration that needing resolution was the sheer decent water spillways, which had been recessed too far into the monolith by the original builder. Then, with the addition of tile and floatwork, we caused them to be recessed even further. So we went to our friend over at Grizzly Iron to have these custom stainless steel spillway extensions fabricated.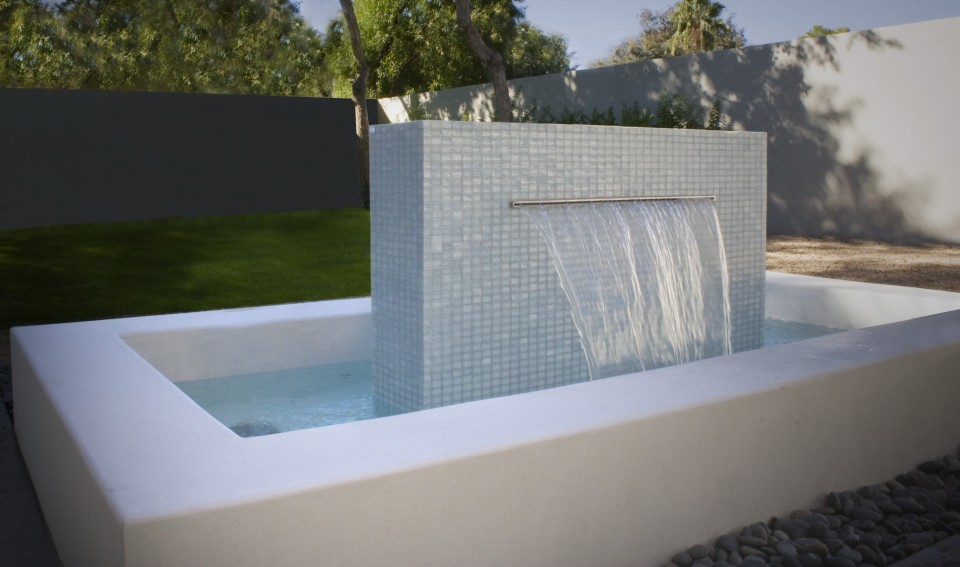 Do you see the dark shadows around each tile? This is my favorite thing about the color 'moonstone' - while it is an opaque 'milk' glass formula, the perimeter of each tile is slightly translucent as a result of the manufacturing process, and when the installation is grouted, these edges actually trap light and create shadows within the installation. It give such depth and movement to the installation.